To answer this perennial question whether it is better to do-it-yourself (DIY) or engage an agent when buying or selling your property, let me share with you something that happened to me that is not property-related.
A Car Accident
I got into a car accident about six months ago. It wasn't my fault at all. A Grab driver knocked into my car from behind that left my trunk badly damaged.
I called a car workshop. They sent someone to the accident scene. After the usual photo-taking and exchange of particulars with the other driver, the workshop guy directed me to a medical doctor for a check-up on the way to the workshop.
I was okay, but the doctor gave me 2-day medical leave.
Every detail was taken care of by the workshop staff: filing a report to the car insurer, sending me a BMW as my replacement car, going online to update the car details for my HDB season parking…
About two weeks later, I went back to collect my car. It looked like new, without any trace of damage. The insurer of the other driver borne the full repair cost.
A Pleasant Surprise
A surprise came a few months later. I was contacted by a law firm to collect a cheque of $1,500, which they had helped me claimed from the insurer for loss of income.
I never expected this. After all, I didn't sustain any injury from the accident. The car workshop, however, had helped me engage a lawyer to file the claim. And I got an unexpected cheque for $1,500.
My cost? $500 to the law firm. My nett gain? $1,000.
2 Workshops 2 Different Experiences
Flashing back, in another car accident that I was involved in several years ago (again it wasn't my fault), the workshop did not file for me any such claim for loss of income. I never knew it could be done. I went to the wrong car workshop. They did fix my car. I paid nothing but got nothing.
What's the difference between these two workshops (by the way they were the only two accidents in my 37 years of driving)?
One workshop went beyond the call of duty; the other did the bare minimum. One had the knowledge and experience to help their clients to get the most out of the situation; the other only knew how to repair cars. One let me have the use of BMW and the other a Toyota Vios (haha!)
What Does This Have to Do With the Question DIY or Using An Agent?
You can DIY when it comes to selling or buying your properties and save on agent's commission. It is perfectly understandable to save on a hefty agent fee. With easy access to the information you can find online, it is really not difficult.
But you may end up "penny wise pound foolish."
I thought to report a car accident to a car workshop and have the car repaired was a simple (but traumatic!) process. But there was something I didn't know till this unusual car workshop showed me how I could claim for financial losses.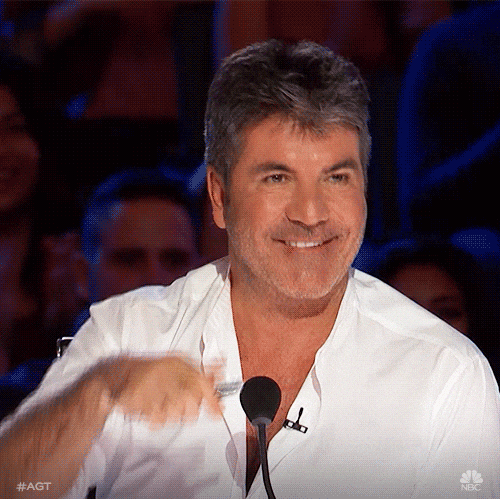 CASE STUDY 1
A house-owner contacted me after trying in vain to sell her HDB flat in Jurong West for six months. She thought selling a HDB flat was a straightforward process and had wanted to save on agent fees.
Even after our discussion, the owner still insisted selling a flat is relatively easy and does not justify the usual market rate of 2% commission. Like a lot of people, she thought agents are making a lot of money! 
She was only willing to give me a 1% commission.
I kindly rejected her offer and left.  After a couple of months of continuing to sell her flat DIY in vain without an agent, she finally called me again. With further negotiation, eventually, we agreed on 1.5%, in consideration of her financial situation.
An EA low floor flat in Jurong West Ave 5 in original condition wasn't exactly an easy one to sell. However, I managed to find a buyer after about two months – at $20,000 cash-over-valuation (COV)!
CASE STUDY 2
Once, someone referred me a flat-owner. Upon meeting up, the usual question of commission popped up. He said there was an agency who could do it for a flat fee of $3,888 instead of the typical 2%. He liked my marketing plan but was a bit hesitant to pay the 2% commission.
After thinking about it for a week, he came back to me, expressing his decision to engage my service. I asked him why me and not the cheaper option. He said, "you pay cheap, you get cheap." A wise man indeed.
In within a month upon signing the exclusive agreement, the Choa Chu Kang EA flat (original condition) was sold $30,000 above valuation! At the same time, I helped him to find a 4R flat next to CCK MRT at about $40,000 below market price! It was double happiness for him. The 2% commission was a small price he paid for the huge gains he made.
CASE STUDY 3
I was helping a couple to buy their first flat. They fell in love with a 5R flat with an asking price of $660,000, which was a tad too high for them.
After some negotiations, the owners maintained a firm price of $630,000. My buyers were disappointed because they were only willing to pay $600,000, which was slightly below the market price.
I told them to leave the negotiation to me, and I would help them secure the unit at no more than $600,000. 
After a couple of weeks, we closed the deal at that price. 
The couple could have used the DIY approach, but in exchange for an agent fee of 1% commission, they paid $30,000 lesser for their flat.
DIY or Agent: Your Choice
Yes, you can DIY when buying or selling your property. Nothing wrong about that. But there are a lot of issues you may not be aware of except through an experienced agent.
If you are interested, we can sit down and have a long discussion on this.
While it means forking out thousands of dollars for agent's fees, but what you stand to gain may be considerably more. Monetary gain is only one of the many aspects.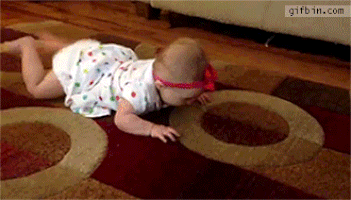 Buying or selling a property is not like buying or selling a toy. When dealing with something that is of such high worth as property, why would you want to save on a small fee in exchange for a substantial potential loss?
Certain things are best left to the professionals.
Back to the two car workshops. Which one would you choose?
Danny Han has always been in the people's business, having spent 23 years as a church pastor, five years as an insurance agent, and the last 16 years as a property consultant.
Danny has a genuine interest in people and firmly believes in personal integrity. While helping homeowners with their property needs, their interest always takes precedence over his personal gains. Hence, Danny has consistently earned his clients' complete trust and loyalty. Many of them have become his personal friends.
Danny received his Diploma in Mechanical Engineering from Singapore Polytechnics and Bachelor of Science from Oklahoma Christian University of Science and Arts in Bible & Psychology.
Besides keeping abreast of the property market trend and constantly equipping himself to better serve his clients, Danny is a passionate foodie, a weekend cyclist, and an avid hiker.